I have recently purchased an Android MiniPC Rikomagic MK802 III with RK3066 Coretx A9 1.6GHZ Dual Core CPU, 1GB DDR3 RAM, 8GB flash drive and Quad Core GPU AMD Z430.
It has a MicroSD slot (up to 32gb), HDMI output, USB OTG port and it is powered by a Micro USB Port.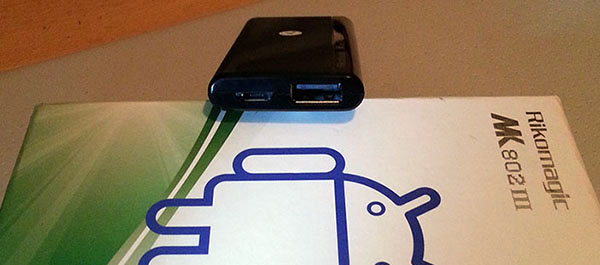 Bundled cables: Short HDMI extender, Micro USB to USB (Power Cable).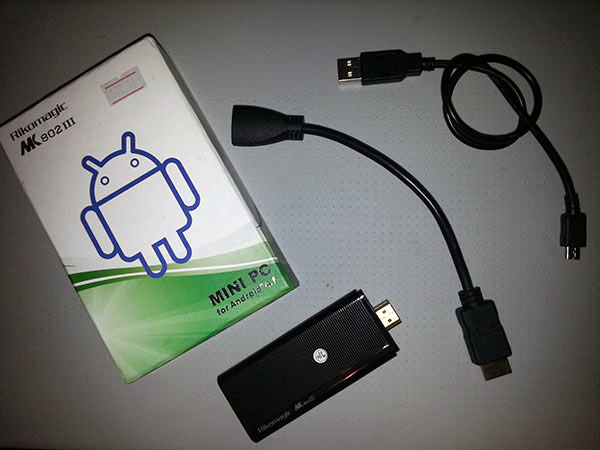 Size : 90mmx40mmx13mm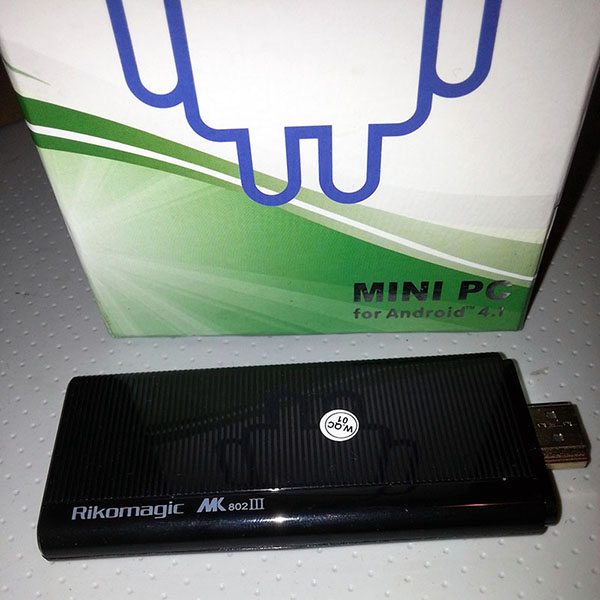 The Rikomagic MK802 III is a great Android MiniPC, the interface is smooth and nice, and it works great as a Low End HTPC. It still has a lot to improve like CPU and WiFi performance but it is a great upgrade for your TV.
Using BsPlayer i was able to watch 480p MKV videos over WiFi and some of the 720p MKV videos but most of the 720p had an issue with Audio-Video Sync – obvious lack of CPU.
Another thing you can do with the MK802 III is play online games. It has a very nice gaming performance and most of the games run just fine without any problem using it's Quad Core GPU AMD Z430.
I would recommend placing it close to your Router/Access Point for best performance.
Pros:
– It responds very well with Youtube and other 1080p streaming media.
– Android 4.1 OS – multi-language support.
– Nice built in remote – Android Smartphone as a remote controller over WiFi.
– Price – about 60$ including world wide shipment.
– Quad Core GPU for gaming.
Cons:
– Can't play a 720p MKV or above.
– Weak WiFi reception – I had to place a wireless repeater very close to the MK802 III for usable LAN speed.
– UPDATED – full screen button restored after update. No "fulllscreen" button in Youtube application – Tubemate / Web works fine.
– Lack of CPU performance – Quad Core would be a great improvement.