I have recently purchased an Android MiniPC AK802-Dual Core with RK3066 Coretx A9 1.6GHZ Dual Core CPU, 1GB DDR3 RAM, 4GB flash drive and Quad Core GPU AMD Z430.
It has a MicroSD slot (up to 32gb), HDMI output, Analog Audio Port, USB OTG port and it is powered by a Micro USB Port.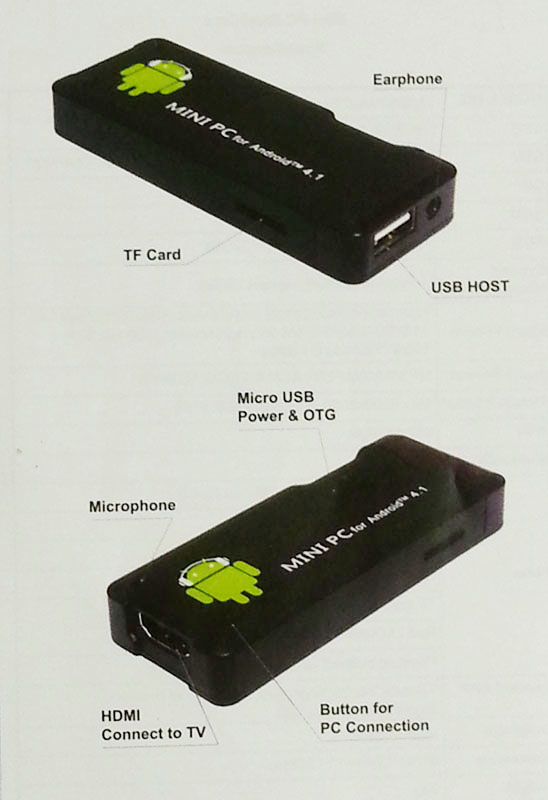 Bundled cables: HDMI Cable, Micro USB to USB (Power Cable), USB to MicroUSB Male+ USB Female, USB Power Adapter.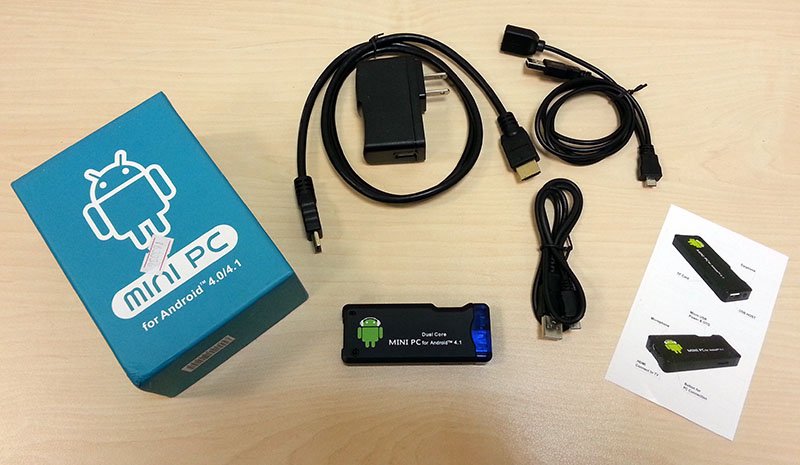 Size : 88mmx35mmx13.5mm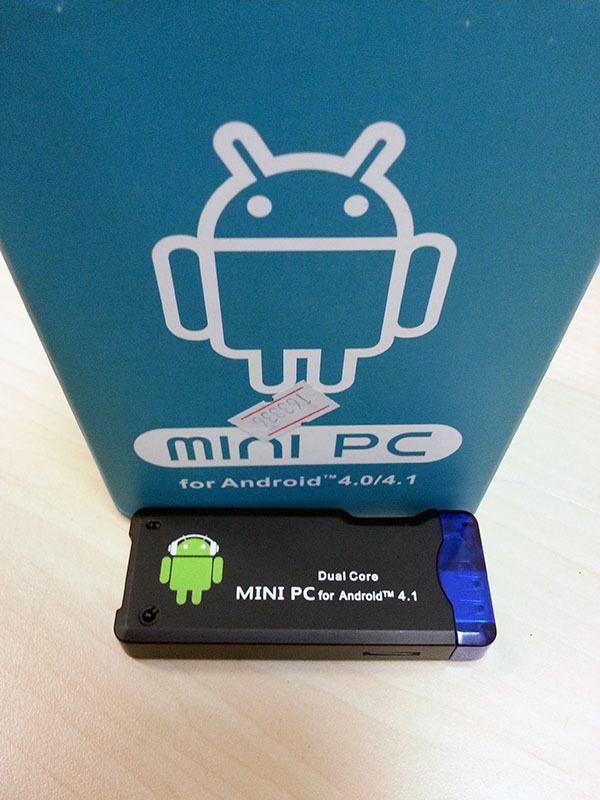 The AK802-Dual Core is a great Android MiniPC, the interface is smooth and nice, and it works great as a Low End HTPC. It still has a lot to improve like CPU and performance but it is a great upgrade for your TV.
Using BsPlayer i was able to watch 480p MKV videos over WiFi and some of the 720p MKV videos but most of the 720p had an issue with Audio-Video Sync – obvious lack of CPU.
Another thing you can do with the AK802-Dual Core is play online games. It has a very nice gaming performance and most of the games run just fine without any problem using it's Quad Core GPU AMD Z430.
I would recommend placing it close to your Router/Access Point for best performance.
Pros:
– Android 4.1 OS – multi-language support.
– Analog Audio Output – Great for a PC monitor with speakers
– It responds very well with Youtube and other 1080p streaming media.
– Package – All the cables you will need and more.
– Price – about 70$ including world wide shipment.
– Quad Core GPU for gaming.
Cons:
– Can't play a 720p MKV or above.
– No built in remote.
– Lack of CPU performance – Quad Core would be a great improvement.
– Reasonable WiFi reception – I had to place a wireless repeater close to the AK802-Dual Core for usable LAN speed.