what is the best resolution for facebook images
what is the best resolution for facebook images
what is the best resolution for facebook images ?
Using the recommended image size resolutions and aspect ratio (proportion) on your images when you upload to facebook, guarantees that users will see your images exactly as you intended – without crops and as large (and noticable) as possible.
Cover
The resolution for facebook Cover image is 851 Pixel on 315 pixels (851X315 pixels).
You can scale the image in proportion (for example:1702X630).

This will fit exactly the facebook cover: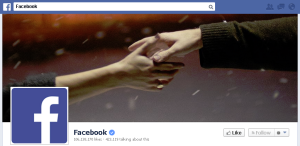 Group Cover
For group cover in facebook, best resolution size is: 801X250.
You can scale the image in proportion (for example:1602X500).

Again, it will fit exactly in the group cover.

Post
When you upload a photo to facebook timeline, the best resolution would be with resolution of 359X399 pixels.
You can scale in proportion (for example:718X798 pixels).
This resolution is the maximum visible image size proportion on facebook timeline; other proportions will be cropped to fit either to the width (359) or the height (399).
This will shown in your friends/followers timeline as biggest as possible: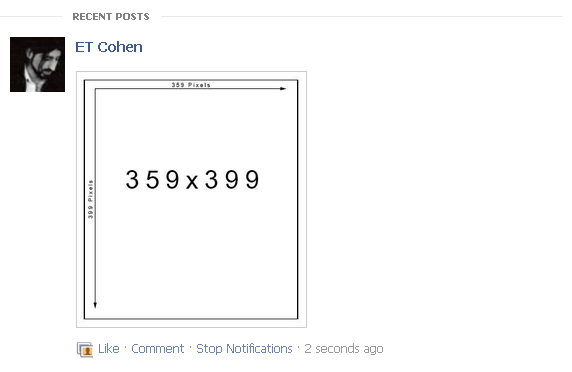 Highlight
If you want to highlight the post – better use 843X404 aspect ratio.
Page's profile
Page profile pictures are square and display at 160×160 pixels on your Page. The photo you upload must be at least 180×180 pixels. Rectangular images will be cropped to fit a square.
Quality Issues.
Facebook automatically resizing and formatting your photos. If you'd like to use more advanced techniques to make your photos look better, try these tips:
Resize your photo before you upload it.

If you use a 2048 px photo, make sure to select the 

High Quality

 option when you upload it.

To avoid compression when you upload your cover photo, make sure the file size is under 100 KB.

Save your image as a JPEG with an sRGB color profile.
Have fun.