Prerequisites
This article was tested under Ubuntu Server 12.04 & 12.10
if you have installed new setup of ubuntu server, root is disabled by default.
update system and install essentials for the installation process
Install VirtualBox Guest Additions
Mount your guest addition
you need to be as root or 'su' and then type:
if you have errors, check the reason. on ubuntu server, Xorg related errors are acceptable 😉
(Could not find the X.org or XFree86 Window System)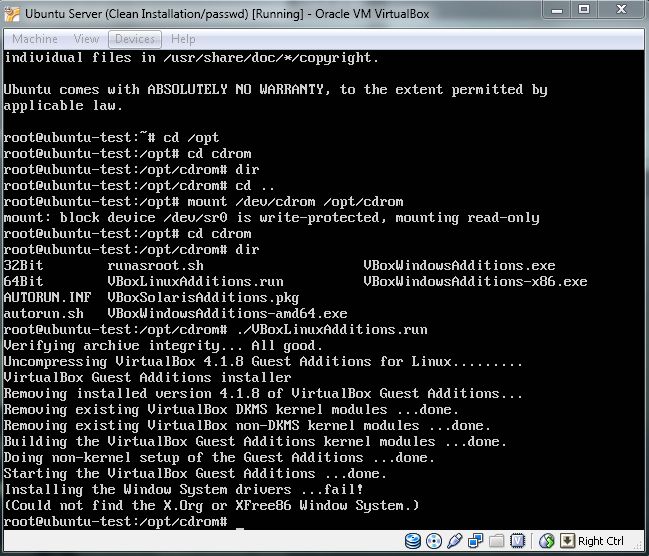 Reboot, and you' have VirtualBox Guest Additions on Ubuntu Server!