Prerequisities
if you have installed new setup of centos minimal or you haven't installed yet, you need make, gcc, kernel-devel in order to Install VirtualBox Guest Additions installation script.
[code lang="bash"]yum install gcc make kernel-devel
[/code]
Install VirtualBox Guest Additions
Mount your guest addition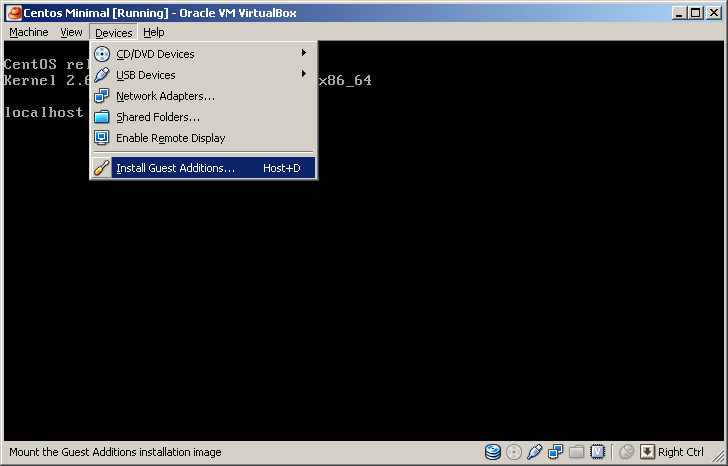 you need to be as root or 'su' and then type:
[code lang="bash"]cd /opt
mkdir cdrom
mount /dev/cdrom /opt/cdrom
cd cdrom
./VBoxLinuxAdditions.run
[/code]
if you have errors, check the reason. on centos minimal, Xorg related errors are acceptable 😉
Reboot, and you' have VirtualBox Guest Additions on Centos Minimal!
[code lang="bash"]reboot
[/code]