In this tutorial I will cover how to create a Windows 11 installation USB drive using Rufus portable edition.
First we need to download Windows 11 installation ISO from:
https://www.microsoft.com/en-us/software-download/windows11
Now select "Windows 11" and click the Download button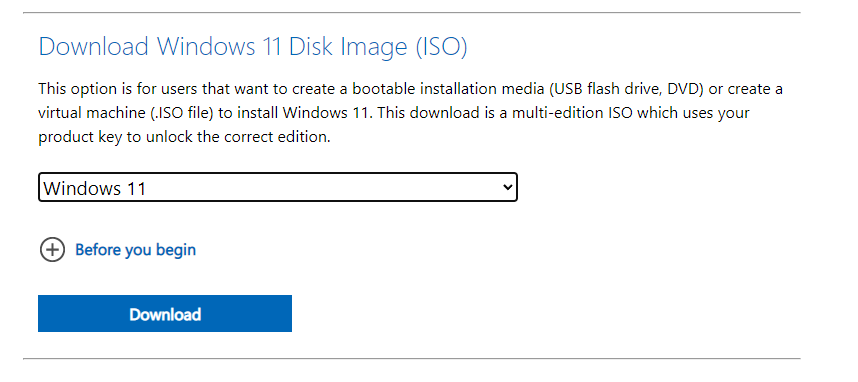 Next download "Rufus" (I recommend the portable version) from:

Now we are ready to create the USB drive:
Insert the USB drive – the drive will be completely erased in the process
Open Rufus
In the "Device" section select the USB Drive we want to use
In the "Boot Selection" section click the Select button
Choose the "Win11_English_x64.iso" file
The rest of the options should be set by default
Click the "START" button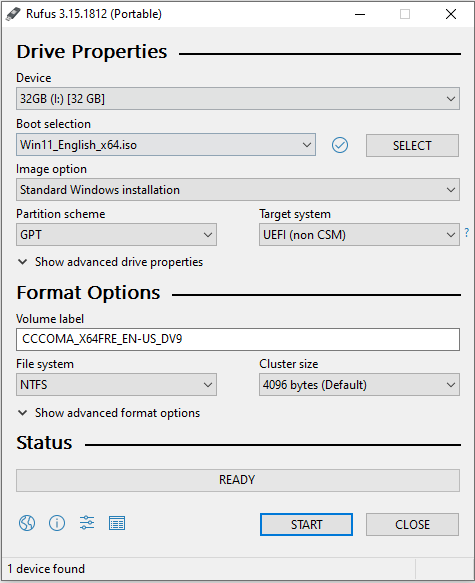 When this process is done we are ready to boot the PC using this USB drive to install a fresh Windows 11 on your system.
Make sure you PC supports Windows 11 using Microsoft Compatibility Check tool:
https://www.microsoft.com/en-us/windows/windows-11#pchealthcheck
Enjoy.