Overview
Zimbra Active Directory User Mailbox Sync script uses Zimbra utility to Add or Remove mailboxes according to the AD User List.
You can sync all AD users at once or Create a Security Group And add members in order to assign a mailbox.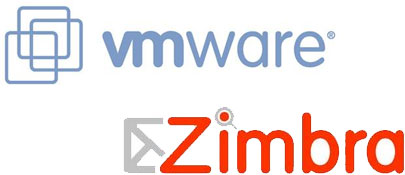 Zimbra Active Directory User Sync Script
This is a script that Creates and Deletes Zimbra Mailboxes according to Active Directory Users.
This scripts assumes you have Zimbra AD Authentication Configured – otherwise no password is assigned.
Don't forget to update the exclude.txt file to contain your built in mailboxes.
[code lang="bash" inline="yes"]
#!/bin/bash
# zcs-sync-ad.sh syncs AD users and Zimbra users
LDAPSEARCH=/opt/zimbra/bin/ldapsearch
ZMPROV=/opt/zimbra/bin/zmprov
TMP_DIR=/scripts
HOME_DIR=/scripts
EXCLUDE_FILE=exclude.txt
ADS_TMP=$TMP_DIR/users_ads.lst
ZCS_TMP=$TMP_DIR/users_zcs.lst
DIF_TMP=$TMP_DIR/users_dif.lst
# Server values
DOMAIN_NAME="domain.com"
LDAP_SERVER="ldap://dc01.domain.com"
BASEDN="dc=domain,dc=com"
BINDDN="CN=USERNAME,OU=MYOU,DC=domain,DC=com"
BINDPW="PASSWORD"
# Only add members of AD group "Zimbra" in OU Users
FILTER="(&(sAMAccountName=*)(objectClass=user)(givenName=*)(memberOf=cn=Zimbra,cn=Users,dc=domain,dc=com))"
# Add all AD users
#FILTER="(&(sAMAccountName=*)(objectClass=user)(givenName=*))"
FIELDS="mail"
# Clean up users list
rm -f $ADS_TMP $ZCS_TMP $DIF_TMP
# Add excluded accounts to AD list
cat $HOME_DIR/$EXCLUDE_FILE | grep $DOMAIN_NAME > $ADS_TMP
# Extract users from ADS
echo -n "Quering ADS… "
$LDAPSEARCH -x -H $LDAP_SERVER -b $BASEDN -D "$BINDDN" -w $BINDPW "$FILTER" $FIELDS | grep "@$DOMAIN_NAME" | awk '{print $2}' >> $ADS_TMP
sort -k3 $ADS_TMP -o $ADS_TMP
COUNT="$(cat $ADS_TMP | wc -l)"
if [ $COUNT == "0" ]; then exit; fi
echo "Found $COUNT users ($ADS_TMP)"
# Extract users from ZCS
echo -n "Quering ZCS… "
$ZMPROV -l gaa $DOMAIN_NAME > $ZCS_TMP
sort -k3 $ZCS_TMP -o $ZCS_TMP
COUNT="$(cat $ZCS_TMP | wc -l)"
if [ $COUNT == "0" ]; then exit; fi
echo "Found $COUNT users ($ZCS_TMP)"
# Generate diff
echo "Generating diff file ($DIF_TMP)"
diff -u $ZCS_TMP $ADS_TMP | grep "$DOMAIN_NAME" > $DIF_TMP
# Import new users
echo -n "New users: "
cat $DIF_TMP | grep ^+ | wc -l
for i in $(cat $DIF_TMP | grep ^+ | sed s/^+//g);
do
echo -n " – Adding $i ";
$ZMPROV createAccount $i passwd > /dev/null;
RES=$?
if [ "$RES" == "0" ]; then echo "[Ok]"; else echo "[Err]"; fi
done
# Delete old users
echo -n "Old users: "
cat $DIF_TMP | grep ^- | wc -l
for i in $(cat $DIF_TMP | grep ^- | sed s/^-//g);
do
read -p "Delete account: $i [y/N]?"
if [ "$REPLY" == "y" ] || [ "$REPLY" == "Y" ]; then
echo -n "Deleting account $i…"
$ZMPROV deleteAccount $i > /dev/null;
RES=$?
if [ "$RES" == "0" ]; then echo "[Ok]"; else echo "[Err]"; fi
fi
done
# Clean up users list
read -p "Keep user lists [y/N]?"
if [ "$REPLY" != "y" ] && [ "$REPLY" != "Y" ]; then
rm -f $ADS_TMP $ZCS_TMP $DIF_TMP;
fi
[/code]
exclude.txt file example:
[code lang="bash" inline="yes"]
admin@domain.com
spam.pe6z6tcx0u@domain.com
ham.wx1j2qdo@domain.com
virus-quarantine.yiy1wafv@domain.com
galsync.askkowvs@domain.com
[/code]