Dotcom-Monitor makes it easy to ensure performance, functionality, and uptime of websites, web applications, servers, and APIs. Great for anyone who need for Website Monitoring
Today we review a Monitoring and Performance Testing Solution called Dotcom-Monitor at https://www.dotcom-monitor.com/.
dotcom-monitor offers three main features:
Monitoring
Load Testing
Network Tools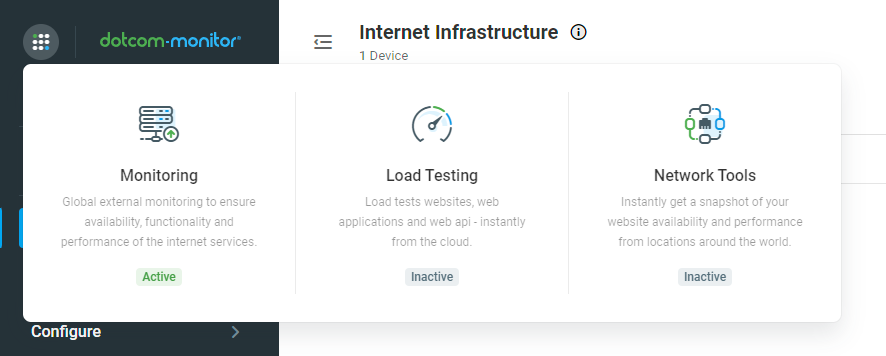 In this article we are going to check what the Monitoring has to offer.
Monitoring
First impression, the dot-com website looking pretty slick. You can create what is called "Devices" which we will go in-depth later and is basically allows you to monitor your website/service in repeating intervals for availability, functionality, and performance.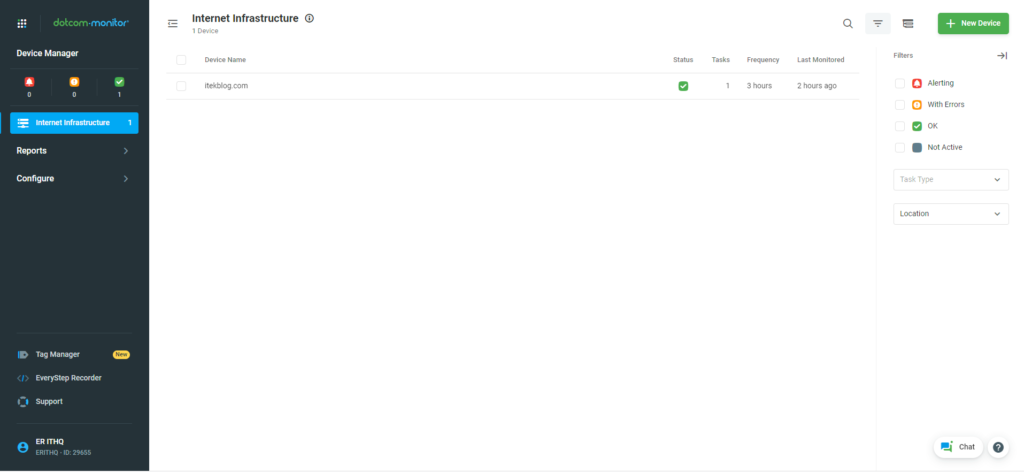 ---
By clicking on the top-right "[+ New Device]" green button, you get a LOT of options to choose from:
HTTP/S, SOAP Web API, REST Web API, FTP, FTP over SSH, Streaming Media, VoIP SIP, Email POP3 / IMAP4, Email Round Trip, Email ActiveSync, Email DNS Blacklist, DNS, Ping / ICMP, Traceroute, UDP, Telnet, Custom Script, WebSocket and a lot more…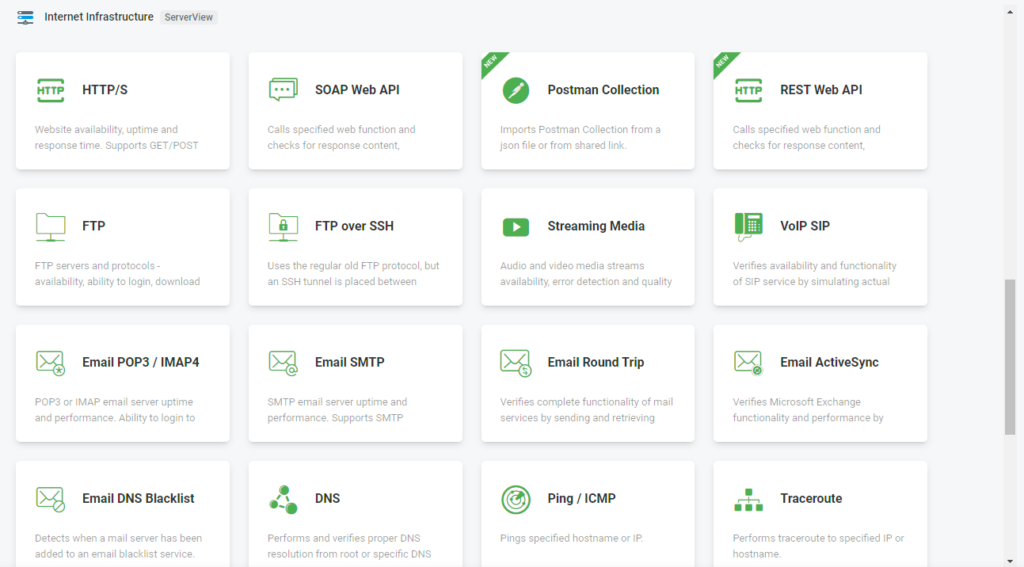 You can basically monitor almost every type of service you have:
You can check that your website is responsive every 5m and monitor its loading time.
You can do the same for your FTP, Your Server (by Ping it or Telnet it), Check your SOAP/REST/WebSocket service, and almost every type of service you can imagine!
If you want you can also import your Postman collection, Create a custom script, Record steps when navigating through your web page mimicking a user's behavior. You can import scripts from other devices, uploading scripts, and much more!
You can collect data from your Windows server, Linux server (using
), SNMP or create any custom metric you like. just AWESOME!
---
Let's try to play with it… by monitoring this website: https://itekblog.com/
We created a HTTP/S monitoring device for our website:

And it now runs every 3 hours, checking if everything is up to shape – if our site is online and that it's reply with the correct Response.
You can of course configure the frequency to a better option for you needs: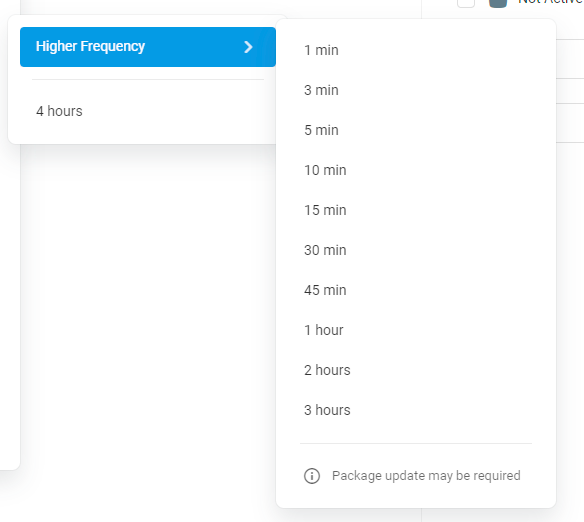 It does so by calling the Website from the locations all over the world we configured, 8 of them: Seattle, Mumbai, Warsaw, Paris, Shangai, Washington DC, Tel-Aviv, and Amsterdam.

Not only that, it will notify us if our SSL Certificate is valid or about to expire!

And will verify that there is a content in the page:

It's support also BASIC Authentication, Verify Headers, Prepare Script or Post Script.. Every thing you need is there!
Reporting
You can see at the logs that the website is responding correctly with 200 for all locations with duration ranging from 1.50s to 6.53s! (We need CDN)
You can watch the "ERROR" log (which fortunately we don't have!)

You have lot of graphs to help you analyze your website performance and availability: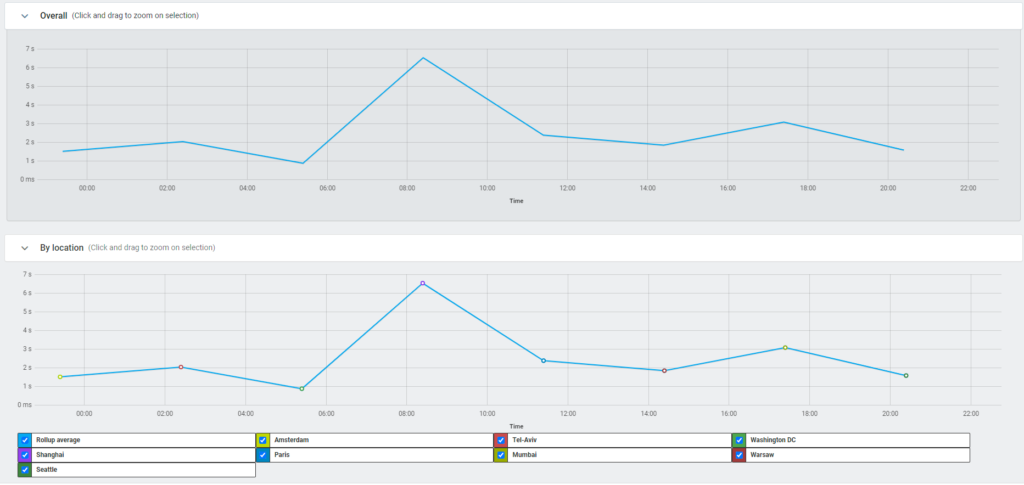 ---
Not to mention you will get Emails alerts if you want to – which will update you on the status of your website directly into your email (or multiple emails). You can even create your own email template if you wish to.
And not only Emails! You can get it however you want: Email/ Phone / SMS / Slack and more!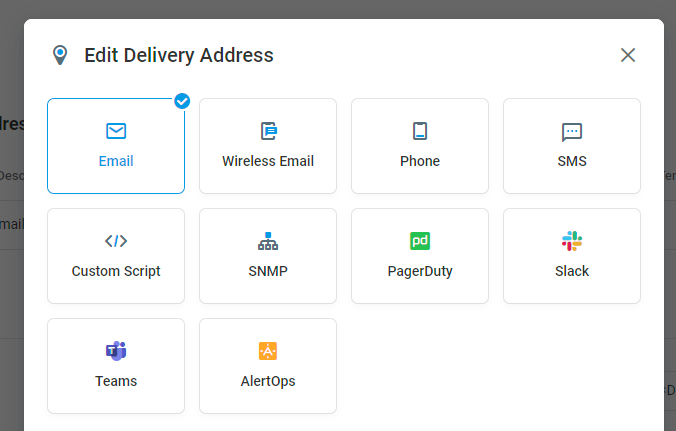 What you can more ask for!
Of course, there is so much more to show you around and so many tools you can use to monitor your system like: Performance dashboard / Shareable panels / Shareable Report Cards / SLA Reporting / Real-Time XML Feed / etc.
And remember, we only covered the monitoring section of this tool, there is also a load testing and network tools which will cover you all around.
And if you need any help – they have a GREAT helpful and VERY RESPONSIVE Chat at the bottom – we've been responded in few seconds!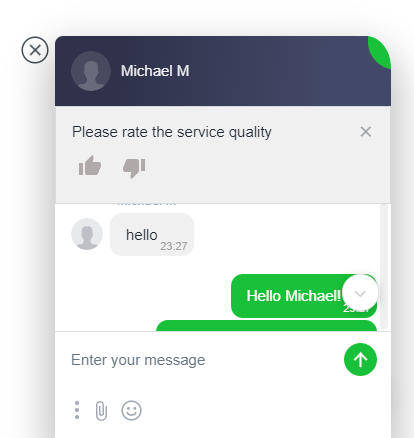 this great tool will help you to make sure your service is ALWAYS online and in shape!
If you are serious about your system – You need it!
---
Pricing
Dotcom-monitor comes in few flavors from 19.95$/mo to 39.95$/mo: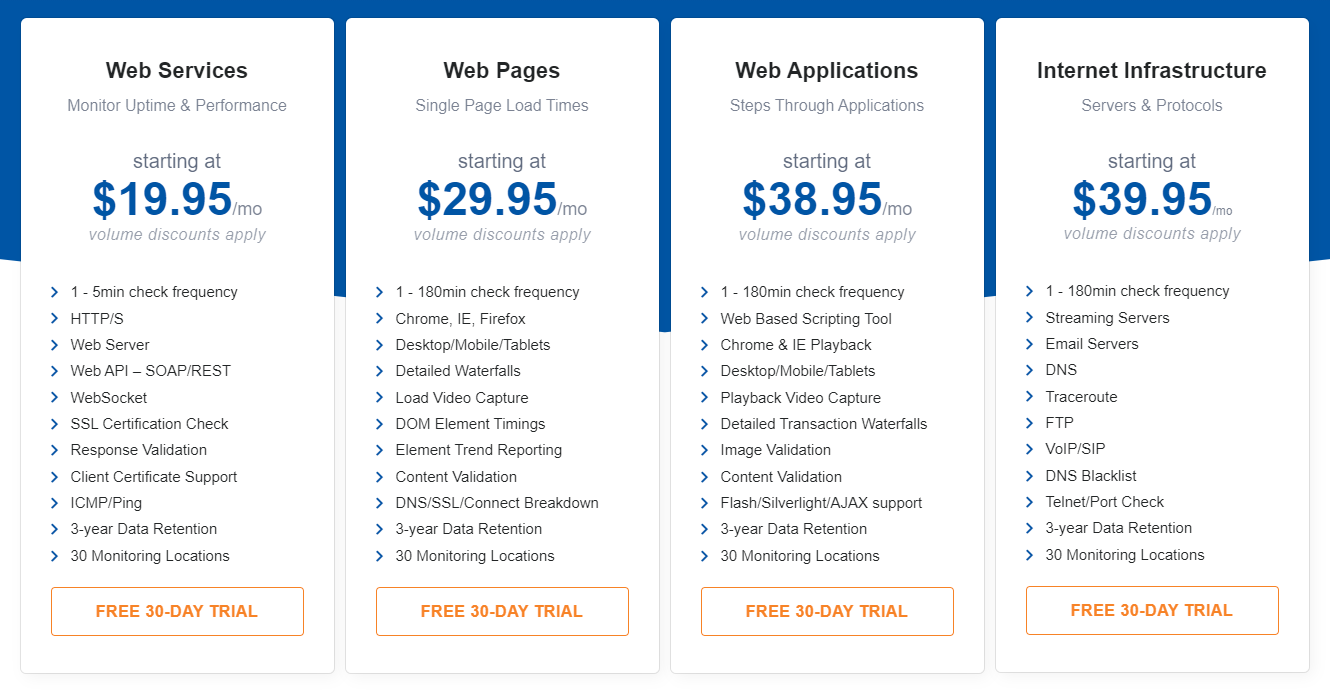 More information at their pricing page.

Check-out also the dotcom-tools Website Speed Test
https://www.dotcom-tools.com/website-speed-test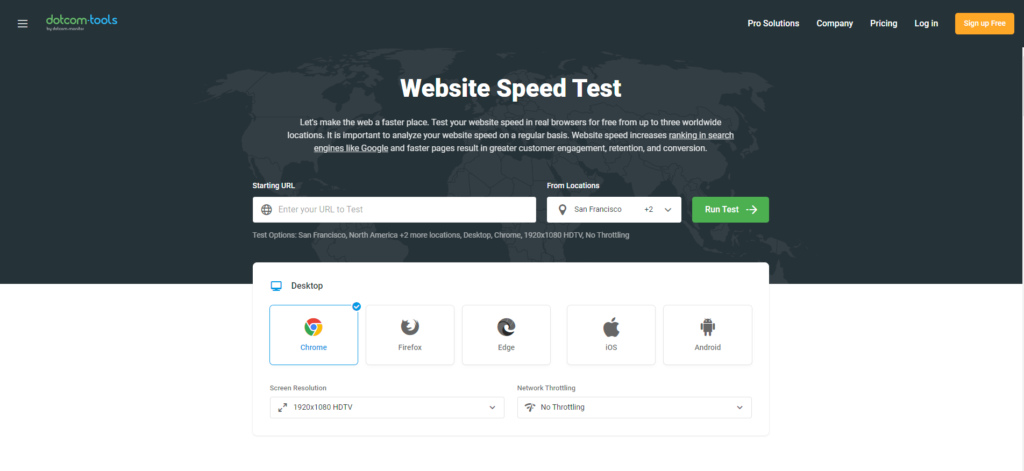 It's offers you to test your website speed in real browsers for free from up to three worldwide locations. It is important to analyze your website speed on a regular basis. Website speed increases ranking in search engines like Google and faster pages result in greater customer engagement, retention, and conversion.